REMINDER: We will be celebrating all our Parents today. JH Girls basketball starts at 11AM followed by JH Boys. We will honor our JH parents between these games. HS girls start at 1 PM followed by the boys and we will be honoring their parents between those games. On Monday March 8th, Lone Star is hosting the JH basketball tourney. Our Girls teams plays at 2pm followed by the boys. If they win, they will play again after these games.

CHANGE for the JH basketball Tourney Venue. YWKC North Tourney will be played at Lone Star on Monday March 8th. We will start the first game at 2pm with Lone Star Girls playing the Otis Girls. Lone Star Boys to Play Otis boys at 3:15 pm approximately. Winner of each of those games would go on to play Arickaree Woodlin at approximately 4:30 and 5:45. Thank you for your continued flexibility in these trying times! Go Longhorns!

Update! - Tomorrows BB game has been moved to 5:00pm. Saturday - parents night - JH 11:00 am and HS 1:00pm Monday - JH BB tourney at Woodlin School. Girls Start at 1 followed by boys. If you have not sent the school your 3 guests for the tourney for your athlete please as soon as you can. Tomorrow is Blue and Yellow day!


JUNIOR HIGH BASKETBALL TOURNAMENT - March 8th at Woodlin School 15400 Co Rd L, Woodrow, CO 80757 LONE STAR SCHOOL is in SESSION on Monday! 3 fans per student athlete- Masks are required - auxiliary seating will be provided in the patio/auditorium for parents of athletes not playing. Please contact the school or Janet with the names of your guests for the games. game 1 1:00 pm Lone Star girls(visitors south bench) vs Otis girls (home north bench) game 2 2:15 pm Lone Star boys(visitors south bench) vs Otis boys (home north bench) game 3 3:30 pm winner game 1(visitor south bench) vs Woodlin girls(home north bench) game 4 4:45 pm winner game 2(visitor south bench) vs Woodlin boys(home north bench) Please understand that start times of the games are approximate after the first game.

Homecoming Week Schedule - WELCOME to the DECADES!


Monday's game at Prairie- Girls game - 3 fans per athlete, boys game - 4 fans per game, Tuesday game at Flagler- no limits on Fans, Thursday's game HS boys only at Bethune- 7 fans per athlete, Also, Saturday's game is parent and senior night. We have scheduled a JH inter squad scrimmage to start at 11 am for both boys and girls, HS game starts at 1 PM.

March 4th will be a busy night for Lone Star. Along with parent-teacher conferences Thursday night, there will also be a HS boys' basketball game in Bethune. With that being said, Mrs. Newton will be available for conferences through appointment only. There will also be basketball practice for the HS girls from 4-6 p.m., so Mr. Arnoldy and Mrs. Ely will only be available for conferences from 3-4 p.m. and 6-7 p.m. Mrs. Manuello will also only be available for conferences through Zoom or phone call appointments. Mrs. Samber will be available from 4:00 – 5:30 Please contact the school or the teacher directly to set up any remote parent/teacher conferences.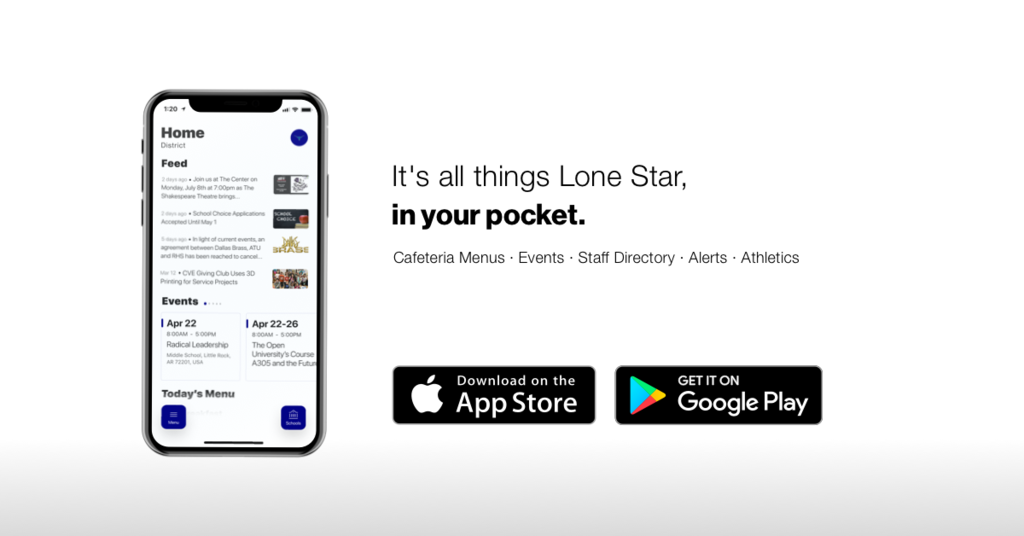 Lone Star HS Girls Basketball Vs. Otis tomorrow Feb. 3rd at 6:00 PM.

HS girls rosters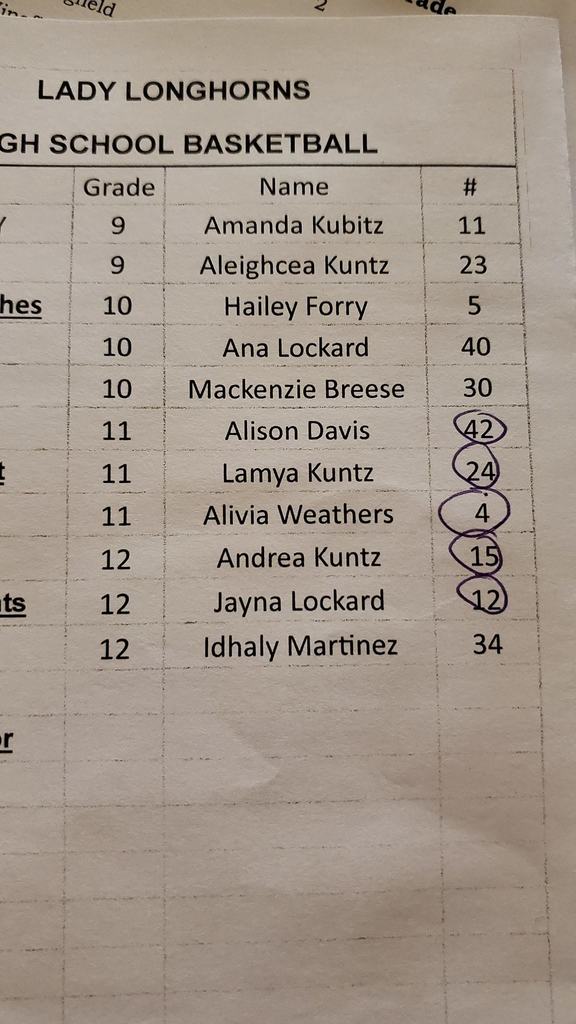 Here we are! 24 degrees latitude but 75 degrees temp. On our way six miles offshore to snorkel reefs. Wetsuits are on! Yippee!