Some kids from basketball camp today forgot to grab their shirt at the end of camp. If you did not receive your shirt, contact coach Arnoldy to get it.
Reminder to all FBLA members. Please be prepared for the Longhorn Poker Run. We will meet at the school at 8 AM on August 14. If you cannot make it please email Mr. Parker at
parkerc@lonestar.k12.co.us
as this is our main fundraiser.
JH and HS Boys basketball open gym tomorrow. JH 3-5 pm and HS 5-7 pm.

REMINDER: Do not forget, the Get Buckets Basketball Camp begins Monday at 10 am. Any player in grades 7-12 can register when they arrive or by calling/texting Coach Arnoldy at 970-580-8132
JH Boys open-gym 3-5 pm. HS Boys open-gym 5-7 pm Tomorrow July 19.
Sorry for the late reminder, but their will be no open gym for HS boys tonight.

REMINDER: basketball camp for 2nd-6th graders begins today from 10-noon. Kids can register when they arrive if they have not done so already.
No JH Boys Basketball open gym tomorrow. HS Boys will still be on from 5-7 pm, Coach Newton will be running it.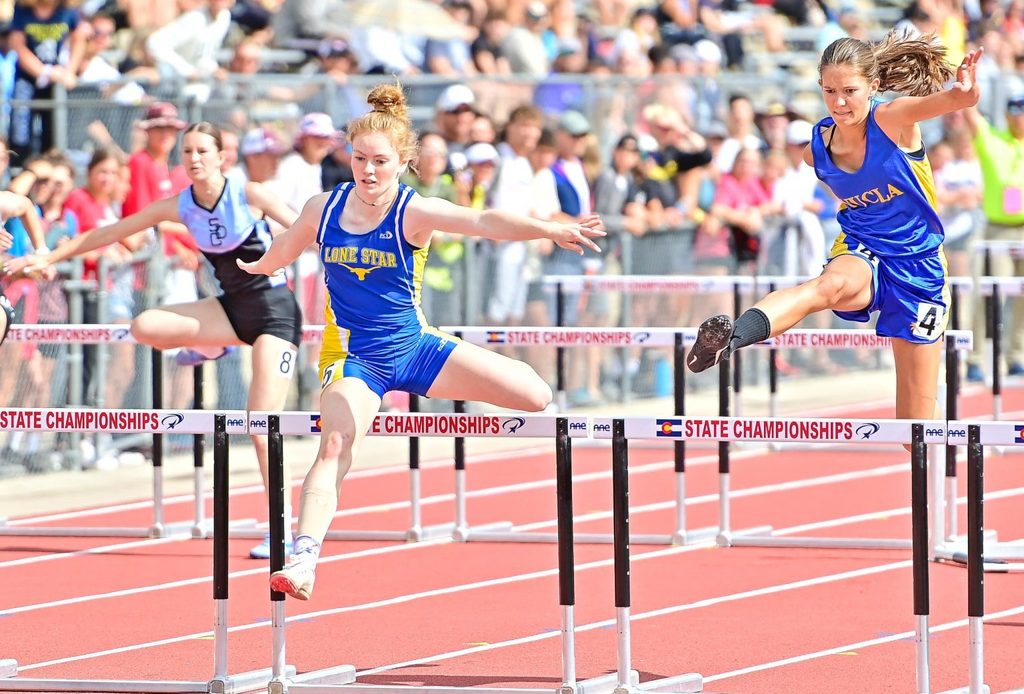 Come support our Lone Star School BAND. You can purchase your cool gear here
https://fancloth.shop/QYKGS
Order starting today and ending on the 20th!
Junior High Boys Basketball open gym today 3-5 pm. HS Boys Basketball open gym 5-7 pm.
UPDATE: Thursday night open gym with Arnoldy is cancelled this week.

JH boys open gym 3-5 pm, Hs boys Open gym 5-7 pm tomorrow. HS-Details for the Yuma Camp for this Tuesday-Wednesday will be discussed at open gym tomorrow.

Pole Vault Camp at Lone Star June 28th and 29th see attached flyer for details.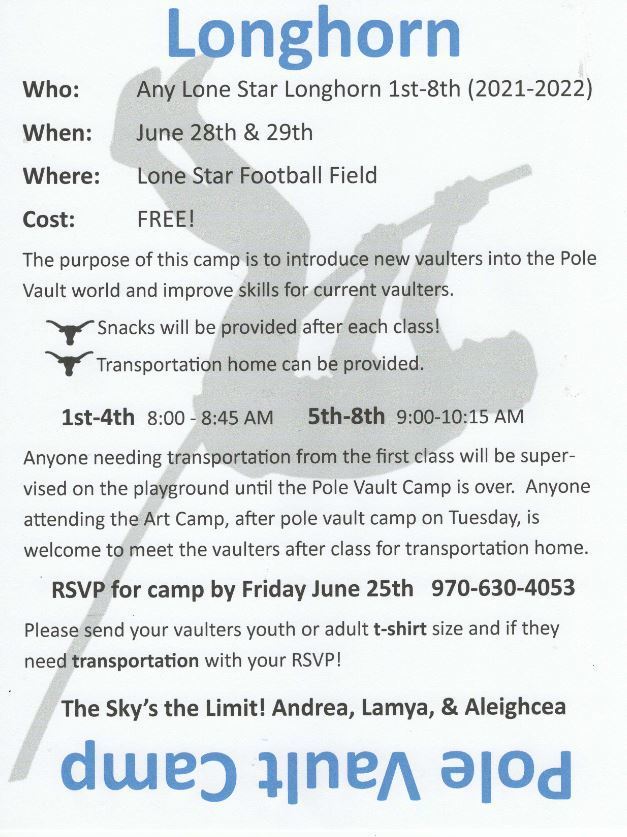 Congratulations to the following athletes for qualifying to Colorado State Track meet in Denver this weekend. We wish you the best of luck! Go Longhorns! Andrea Kuntz, Idhaly Martinez, Ali Davis, Alivia Weathers, Leah Kubitz, Aleighcea Kuntz, Brady, Kuntz, Dakoda Cox, Ethan Glenn, Wyatt Cochran, Abe Martinez.

Tomorrow - JH boys open gym 3-5 pm, Hs boys Open gym 5-7 pm tomorrow.

If anyone did not get the opportunity to have a physical done today, Yuma clinic will allow you to come tomorrow morning to Yuma Middle School gym and get yours completed. They will be doing physicals for YMS students so you may have to wait in line. Please visit our website to download the paperwork that you will need to fill out.

Yuma clinic is closing for physicals at 2 .. sorry if this is not working for time for some of you. We didn't know when they were closing.

Physicals will be at Yuma Middle school not the clinic!